The best new OS for phones
The best new OS for phones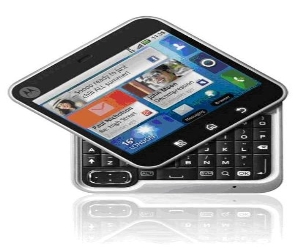 Image courtesy of Expansys
The mobile operating system (OS) market is relatively fragmented, even within specific platforms. This can lead to confusion when buying your new handset because you may not know what type of software you should look for and whether it will suit your needs. To clear the air, here is a look at the best new OS options available on phones today.
Android is the software created by search giant Google and it has a variety of different iterations available. Version 2.3 is the latest edition aimed at mobile users and can be found on cutting edge models like the HTC Evo 3D. However, you can still find cheaper Android mobiles which run version 2.2, 2.1 or earlier. Meanwhile Android 3.0 is the tablet-specific incarnation of the software designed for larger devices like the Motorola Xoom.
Android is a very open, flexible mobile OS which individual manufacturers are free to modify with new software and interfaces. For example, the HTC Evo 3D has the Sense interface, adding lock screen app launching and 3D menu effects. Alternatively the Samsung Galaxy S2 comes with TouchWiz, a much improved interface which is slick and easy to navigate. There are hundreds of thousands of apps on the Android Market and the scalability of the OS means it is available on budget models as well as range-topping handsets. The Android Ice Cream Sandwich update is inbound for a release in the coming months, although whether this becomes an incremental version 2.4 or a full 4.0 launch remains to be seen.
Another new mobile OS that is joining the fray is MeeGo, created by Nokia and chip manufacturer Intel. The Nokia N9 will be the first commercially available smartphone with MeeGo onboard and it promises to wipe the slate clean for the Finnish manufacturer, easily outdoing its previous reliance on the clunky Symbian OS family.
MeeGo and the Nokia N9 will focus on gesture-based interactivity rather than physical home buttons or navigation keys. Swiping from the display's bezel will allow you to minimize apps, close them and view the programs you have running. Multitasking will be a real strength of MeeGo and the phone hardware will also make photography a key asset.
Microsoft returned to the mobile OS market with a bang last year with Windows Phone 7. Soon a significant update, called Mango, will be rolling out, enhancing this very user-friendly platform with multitasking, improved social networking integration and over 500 other tweaks and changes. Unlike Android there will is little leeway for manufacturers to make their own mark on WP7 and so you can be sure of a unified, consistent experience on similar hardware no matter which mobile you choose. The Nokia N9 is set to be the basis for the firm's first WP7 handset, so it should give you a good idea of what to expect in the future.
The final mobile platform to consider is Apple's iOS. The fifth iteration of this is incoming, complete with instant messaging and wire-free media synching and updates. Like WP7 it is locked down and thus provides a consistent experience, while it echoes Android in having a huge library of apps available.
Share This Post: