DON'T MISS
Avira AntiVir Personal - FREE Antivirus for Windows 2000/XP/Vista/7 (32-bit and 64-bit) and Linux/FreeBSD/OpenBSD/Solaris. Basic protection: Protects your computer against dangerous viruses, worms, Trojans and...
Browsers
Type: Freeware Cost: $0 Size: 82.00 kB Release date: 23 Jul 2016 Platform: Win2000,WinXP,Win7 x32,Win7 x64,Windows 8,Windows 10,WinServer,WinOther,WinVista,WinVista x64 Download: Polarity Browser Freeware Polarity is one of the most memory...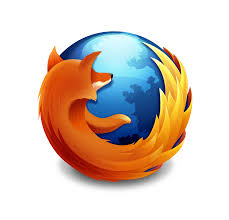 The Browser That Has It All Firefox has security, speed and new features that will change the way you use the Web. Don't settle for...
TECH AND GADGETS
Verizon Wireless announced Friday that it has completed initial testing of its 4G wireless service in Boston and Seattle. Using a new technology called Long...
LATEST REVIEWS
The Filter for Windows is a small plug-in that pays attention to what you play in iTunes, Windows Media Player or WinAMP. It sends the...
PERFORMANCE TRAINING
GameRanger, the Macintosh multiplayer online gaming service.Join the thousands of other members playing games free over the internet every day!Download GameRanger 4.5.2, create an...
With PodTube encode any YouTube video for your iPod.Simply and quickly download, encode for iPod and add to your iTunes library any YouTube video...
ADCH++ - A hub software for ADC ADCH++ is a hub (server) for the ADC network. It implements the ADC protocol. The core application is...
LAMP is a popular open source web platform commonly used to run dynamic web sites and servers. It includes Linux, Apache, MySQL, and PHP...
FlexTk is an advanced file management toolkit allowing one to search and classify files, scan file systems and apply rule-based, file organizing or data...
HOLIDAY RECIPES
Apple will next week announce that it's going to start selling full-length movie downloads through the iTunes Music Store, if the forecast of a...