DON'T MISS
This tool will help you remove selected worm infections from your computer.avast! Virus Cleaner is currently (in version 1.0.210) able to identify and remove...
Browsers
Type: Freeware Cost: $0 Size: 82.00 kB Release date: 23 Jul 2016 Platform: Win2000,WinXP,Win7 x32,Win7 x64,Windows 8,Windows 10,WinServer,WinOther,WinVista,WinVista x64 Download: Polarity Browser Freeware Polarity is one of the most memory...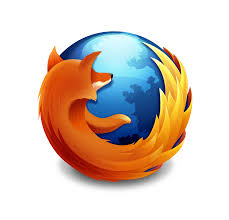 The Browser That Has It All Firefox has security, speed and new features that will change the way you use the Web. Don't settle for...
TECH AND GADGETS
Did you ever hesitate to leave your laptop for a few minutes in a public space like a library? Afraid that someone will take...
LATEST REVIEWS
Skype rolled out Skype Prime this evening, a new service that lets people charge for Skype voice and video calls. Users set the fees...
PERFORMANCE TRAINING
Pandion is an open source instant messaging client for XMPP networks. Pandion is designed for usability and standards compliance. Because security is not a feature...
PrestaShop is professional e-Commerce shopping cart software that you can download and use for free. Shop owners appreciate PrestaShop's easy-to-use Back Office tool for adding...
MCS CPU Benchmark V5, is the latest version of the CPU performance benchmark program from MCS Studios. This unique program provides an accurate and...
KishKish SAM is a simple voice answering machine for Skype users. When you are away from your PC and there is no one to answer...
Droplets are used to apply actions to one or more images, or a folder of images. All you have to do is, drag the...
HOLIDAY RECIPES
A new survey went a long way in dispelling the image of the lone, anti-social gamer, showing that nearly all young people are gamers...